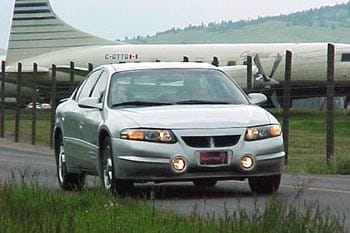 What is the Airport Service?
This service is provided for our customers who leave their vehicles at Kelowna Airport prior to flying out of town on business or pleasure. This is a convenient way to have your vehicle serviced while you are away. The staff at the Short Term Parking kiosk will secure your keys for one of our team members who will then then pick up your vehicle and bring it to the dealership; it is then serviced and stored here until your arrival day. On the day you arrive we return it to one of our reserved stalls and deliver the keys back to the Short-Term Parking Lot kiosk attendant. This is a courtesy service and we ask that you reserve this facility with our Appointment Coordinator to help with scheduling
How do you reserve it?


We have two designated clearly marked parking stalls at the far Northeast end near the exit kiosk in the Short Term Parking Lot which will require a reservation booked with our Appointment Coordinator (250-860 3199) at the dealership. We recommend booking in advance to ensure availability.
What do we need to know?


1) The dates and approximate times of your departure and arrival
2) What services will be required to be performed on your vehicle
3) Method of payment for the services performed
What is the procedure for this free service?


When you get to the Airport:
1) Park in one of our two stalls provided in the Short Term Parking Lot (
Double Click PDF below
)
2) Leave the parking ticket on the dash of your vehicle
3) Leave your keys with the Short Term Parking Attendant in the exit kiosk.
When you are leaving the Airport?

1) Pick up your keys from the Short Term Parking Attendant in the exit kiosk.
2) Locate your vehicle in one of our two marked Jacobsen parking stalls near the kiosk.
3) Drive round to the exit kiosk and present the Parking Attendant with the Jacobsen stamped free parking ticket that will be on your dash.
A copy of your Service Invoice will be left in the vehicle for you, explaining the charges and service work performed.
If you require further clarification about this free service we offer, please contact a Jacobsen Appointment Coordinator at 250-860 3199 or
service@jacobsen.ca

Airport Map
(double click to open)